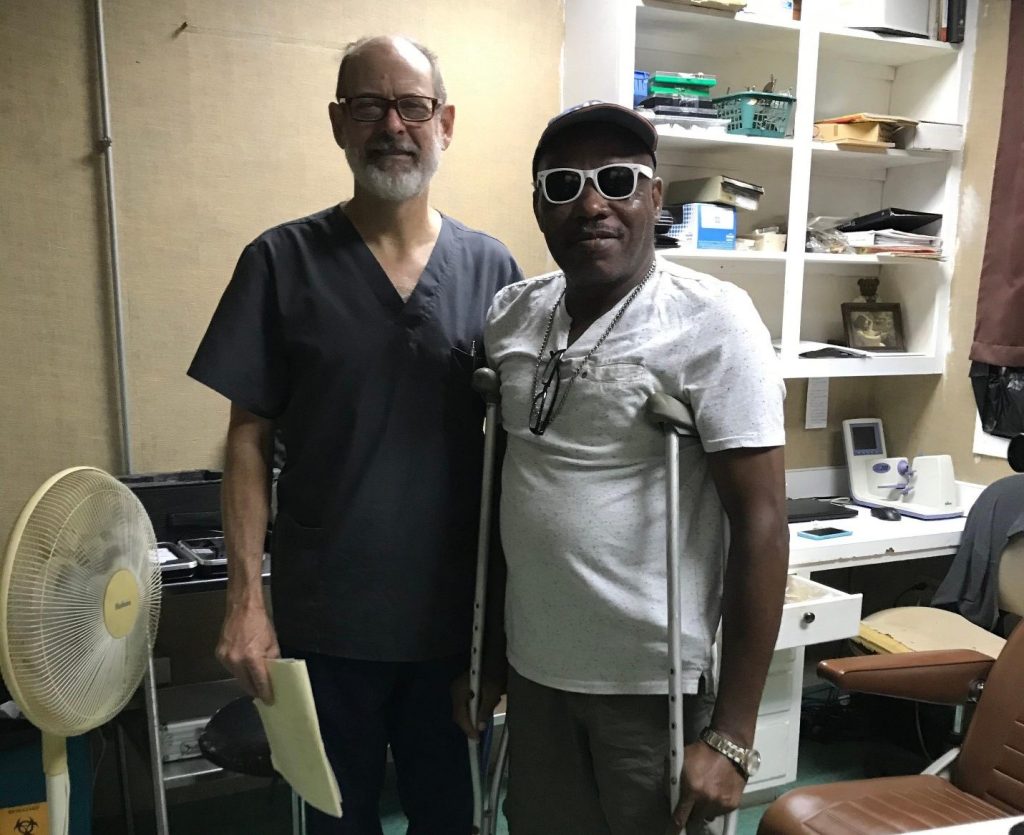 Honduras – "¡Dios le bendiga!"
As soon as the eye patch was removed, Marcos cried, "¡Dios le bendiga! (God bless you!)" Marcos, who lives in the small Honduran town of Jutiapa, had just undergone surgery at Hospital Loma de Luz to remove his cataract, and he was overjoyed that he can see again.
Marcos was already having difficulty getting from his home to work in the fields because he lost his left leg due to complications from diabetes. But over the last year, he also slowly lost his vision, becoming unable to even see the path he traveled to work each day. Encouraged by his family, Marcos showed up at the gates of Hospital Loma de Luz asking if there was any medicine that could restore his vision.
"The improvement in his quality of life is immeasurable"
-Dr. Reichert
Fortunately, Dr. Robert Reichert, an ophthalmologist from the U.S., was visiting the hospital on a short-term mission trip, and Marcos was able to receive help. Dr. Reichert and his team had brought medical supplies from MAP International, including a donation of Bausch and Lomb intraocular lenses, which they used to replace the cataract in Marcos's eye.
The surgery only took about 30 minutes, but the difference it made in Marcos's vision was incredible. In addition to receiving a new ocular implant to replace his cataract, Marcos also received a new prosthetic leg! Now Marcos can travel to work with clear vision and a sure step. "The improvement in his quality of life is immeasurable," says Dr. Reichert.
In this rural area of Honduras, poverty is endemic and medical conditions like Marcos's often go untreated due to a lack of money or access to healthcare. "The people in this region of Honduras are extremely thankful for the medical services and supplies they receive from charitable companies outside the country," Dr. Reichert explained when he shared Marcos's story with MAP International. "Many thanks and blessings. As Marcos says, 'Muchas muchas gracias.' (Thank you very, very much.)"