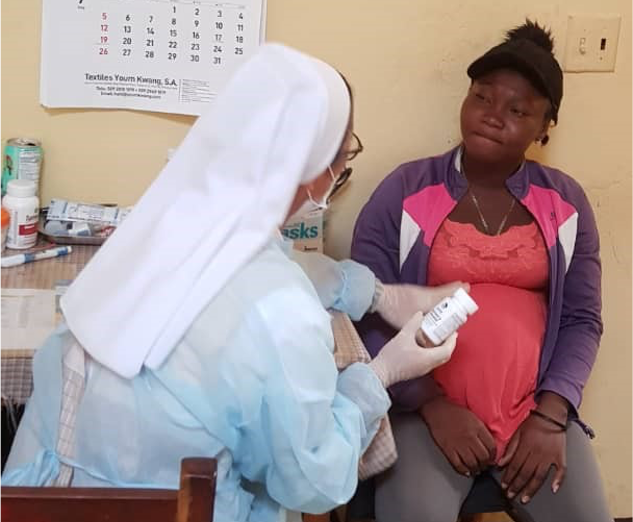 DOMINICAN REPUBLIC – MAP International is one of the primary donors of critical medications and prenatal vitamins that the Oriani Health Center, a small clinic in the poor, rural village of Oriani that Food for the Poor serves with emergency relief and sustainable development projects.
One of the women that the Oriani Health Center serves is Eximè Esther, a young woman who is pregnant for the first time. She works as a street vendor at the farmer's market near the border of Haiti and the Dominican Republic.
Her husband, who has struggled to find steady work since the hurricanes swept through their region in 2004, recently left for the Dominican Republic to find work and make a better life for his wife and their unborn child. Fortunately, he found a job as a farmer and sends her money each month.
Since learning of her pregnancy, Esther has visited the Oriani Health Center twice. The midwife, Sister Rosalia, has been monitoring Esther to ensure that her baby is developing well. With the prenatal vitamins donated by MAP International, Eximè Esther and her unborn child are getting all the nutrients they need to remain healthy and reduce the risk of complications.
"I am very happy. I was scared for my baby because I was not sure that I was doing all that I could to remain healthy," Eximé Esther said. "Please allow me to say thank you in the name of my husband and my baby. Because of your generosity, my baby will grow healthy until it's time for him to come and meet us. Thank you. Thank you from the bottom of my heart."