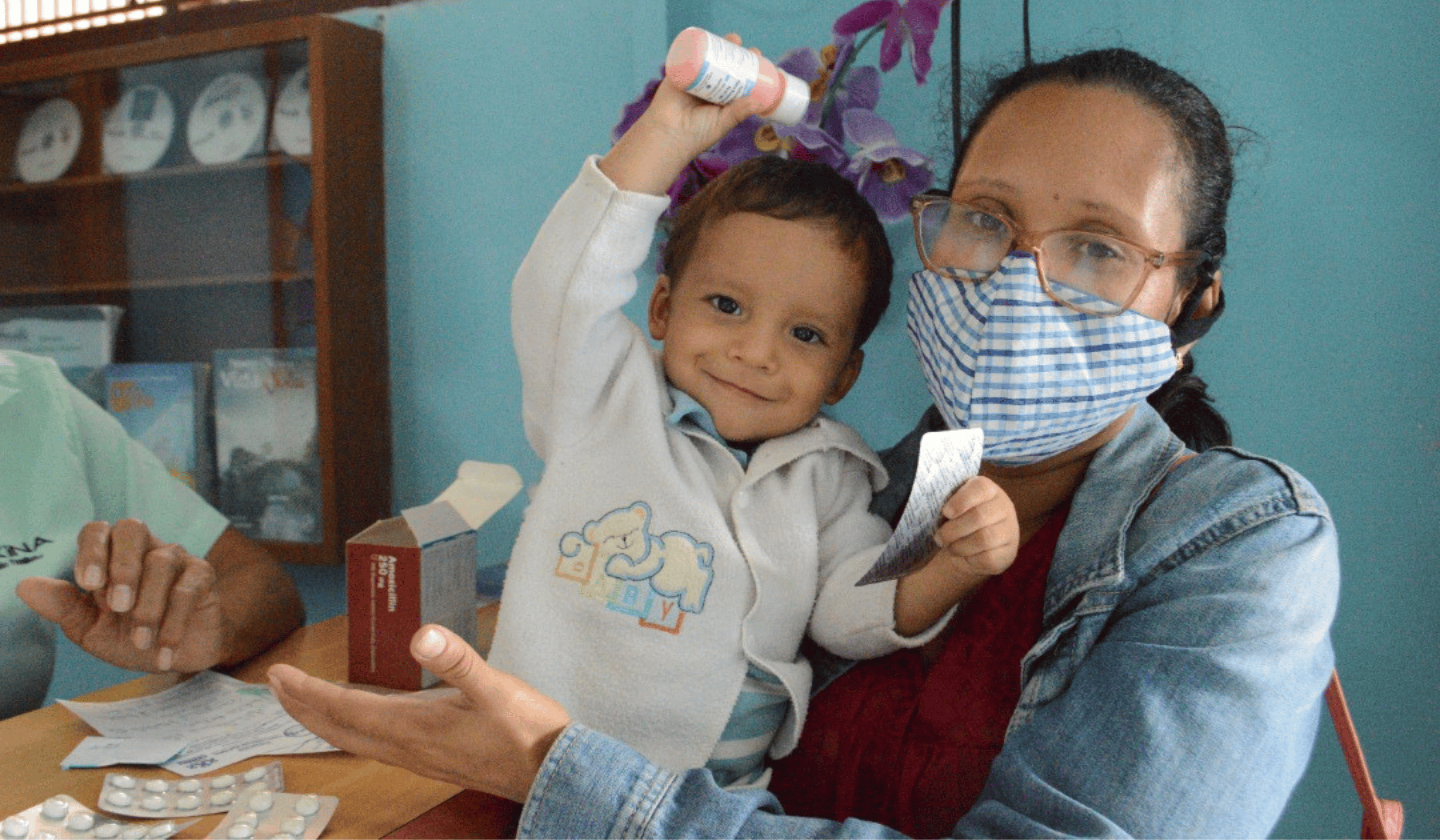 Venezuela – When a large automobile accident in Venezuela injured 30 people, including 10 innocent children, and tragically claimed the life of 1 driver, chaos ensued. The victims were rushed to a local hospital, desperate for urgent care, but there they faced the heartbreaking reality: due to mass resource shortages across the country, the hospital was experiencing an alarming scarcity of medical supplies.
Family members of the injured survivors were desperate to get help for their loved ones, and reached out to a local service organization, Funda País, asking for assistance. "They were looking for all the basics, including gowns, gloves, syringes, ibuprofen, etc." says Bettina Rann, a MAP mission partner who coordinates deliveries of medicine and health supplies to help the community of Barquisimeto, Venezuela.
Because a shipment from MAP had just arrived, carrying the very items that the hospital needed to treat these survivors, Funda País was able to help provide for these families. God's timing is truly perfect!
Story 2:
The country of Venezuela is experiencing a humanitarian crisis, severe shortages of medicines and basic health supplies creating desperate situations. Pregnant women are particularly vulnerable, since lack of access to resources like prenatal vitamins can increase the risk of complications during pregnancy.
Thanks to donations from MAP International, Funda País, an on-the-ground service organization in Barquisimeto, Venezuela, was able to provide these vital prenatal vitamins to 50 expecting mothers. Now, these moms will be able to stay healthy during their pregnancies and give their babies the best possible start to life.
The shipment from MAP also included vitamins for 140 children, and over-the-counter medicines and health supplies for dozens of elderly people that Funda País serves.
Bettina Rann, who coordinates MAP's shipments to Funda País, expresses deep gratitude for the partnership with MAP. "There are too many wonderful testimonies," she says. . "What we have done together with MAP is amazing and we treasure your efforts."